Singapore companies are struggling to repel network attacks, falling victim to dangerous ransomware assaults, and having to deal with deadly consequences.
The Barracuda global study of 750 respondents globally found that 72% of Singapore businesses have fallen victim to a network attack in the last 12 months, while two-thirds (62%) had suffered at least one ransomware attack over the same period.
The report, State of Network Security in 2021, revealed that Singapore companies with staff working predominantly from home (at least 3 or 4 days a week) had a higher network security breach rate (77%), compared to companies with staff working predominantly from the office (67%).
This issue is exacerbated as Singapore businesses continue to work from home in response to the Covid-19 pandemic. Based on the report, only 6% of employees at Singapore businesses are currently working from the office all the time.
The report also revealed that 96% of Singapore employees with company-issued devices share their home internet connection with other members of their household, which Barracuda warns can pose "a significant security risk", as home networks can make employees an easier target for hackers than a typical business network.
According to Barracuda, businesses' reliance on web-based apps can also make them an attractive target for cybercriminals looking for a way into the network. Results show that on average, Singapore companies have at least 24 Software-as-a-Service (SaaS) apps deployed, with 50% of all traffic being directed to public cloud providers.
When it came to defending against attacks, Barracuda researchers found that network breaches, ransomware attacks, and remote-work challenges underscore the need for cloud-native Secure Access Service Edge (SASE) deployments.
Figure 1: SaaS security concerns in relation to public cloud adoption

This assessment is not lost on Singapore businesses, which show a healthy appetite for SASE technologies. The report reveals that a third (33%) of Singapore businesses with most of their apps in the public cloud have already deployed a Software-defined Wide Area Network (SD-WAN) to securely connect users to applications, with more than half of those yet to deploy SD-WAN, saying they plan to so in future (58%).
Similarly, 42% of Singapore companies with most of their apps in the public cloud said they had already deployed Zero Trust Network Access (ZTNA) to secure their apps, while 54% plan to in the future.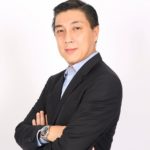 James Wong, regional director for Southeast Asia and Korea, Barracuda, said Singapore businesses are continuing to experience network breaches and ongoing security challenges as they adapt to hybrid work environments.
"As businesses in the city-state increasingly rely on SaaS applications and the public cloud to improve their user experience and security, we are also seeing them starting to embrace SASE technologies, which can only be a good thing," he concluded.