New Relic's 2023 Observability Forecast report reveals the rise of observability in the ASEAN region as it leads to revenue growth, increased operational efficiency, and management of security vulnerability.
Key findings
The report which surveyed 1700 professionals revealed the following findings: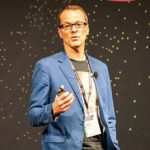 · Increasing observability adoption: More than half (55%) of the countries in ASEAN achieved full-stack observability (68% in Indonesia, 60% in Malaysia, and 46% in Thailand)
· Indonesia most likely to practice observability: Indonesia outranked Thailand (64%), Malaysia (63%), and Singapore (27%), with 81% in Indonesia deploying 10 or more capabilities
· Outages are frequent and expensive: Nearly half (45%) of the respondents experienced outages once a week or more, nearly half (46%) took at least 30 minutes to detect them, and a majority (62%) took at least 30 minutes to resolve them.
· Observability improves metrics: The majority of professionals in Thailand (79%) and 74% in both Indonesia and Malaysia said their MTTR improved after adopting observability
· Observability retains revenue: The key benefits cited by respondents in ASEAN are revenue retention (54%), business and/or revenue growth (41%), and revenue-generating use cases (34%). Most (85%) see observability as a key enabler to achieving core business goals to some degree.
"While ASEAN organisations are seeing encouraging value and ROI on their observability investment, tool consolidation remains a key priority to achieving full-stack observability and minimising the impact of outages," said Peter Marelas. chief architect, APJ at New Relic.