VMware, Inc. introduced a suite of powerful new offerings across VMware Tanzu to provide customers with a complete solution to develop, deliver, and optimize apps across clouds.
Expanded Tanzu application platform
Tanzu Application Platform now combines new innovations for platform engineering and operations with the existing capabilities of Tanzu for Kubernetes Operations.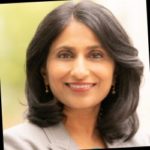 "Tanzu and Aria are now evolving into the next generation of Tanzu Application Platform and the new Tanzu Intelligence Services. With an application-centric focus and integration through common data and controls, VMware Tanzu is providing a streamlined platform engineering and cloud operations experience, and better software agility," said Purnima Padmanabhan, senior vice president and general manager, Modern Apps and Management Business Group, VMware.
 "VMware Tanzu solutions have enabled us to revolutionize our app platform, strengthen our cloud security, and reduce our public cloud spending by 40 percent. We're committed to continuing to leverage these powerful solutions to better serve our customers," said Johan Marais, senior platform services manager at Discovery Limited, a global health insurance provider.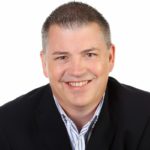 New Tanzu intelligence services
To accelerate platform engineering and cloud operations, the new Tanzu Intelligence Services includes portions of the VMware Aria portfolio with the common data platform. With integrated ML/AI capabilities, Tanzu Intelligence Services proactively optimizes cost, performance, and security of applications across clouds. Its features include the following:
VMware Tanzu with Intelligent Assist (tech preview)
VMware Tanzu CloudHealth
VMware Tanzu Insights
VMware Tanzu Guardrails
•VMware Tanzu Transformer