"The digital revolution brings the immense potential to improve social and economic outcomes for women. Yet, it also poses the risk of perpetuating existing patterns of gender inequality. Despite several important initiatives, a significant digital gender gap remains, limiting the equitable realization of the benefits of digital transformation across high, low and middle-income countries." The Digital Revolution: Implication for Gender Equality and Women's Rights 25 Years after Beijing, UN Women.
Essentially what the 38-page document concludes is that bias remains an active part of the workplace and society.
In the third and last in the Breaking the Bias series for International Women's Day, FutureCIO shared the views of four women leaders:
Florentine Warnholtz, marketing communications and event manager at Casa Mia Coliving;
Cecily Ng, senior vice president and general manager, Salesforce Singapore;
Alice Ting, country managing director of Hong Kong, Telstra; and
Maaike Steinebach, general manager, Visa Hong Kong and Macau
Their views around the prevalence of gender bias in the workplace are consistent with the other leaders we spoke to in the first two articles, Understanding the bias in the workplace and Breaking the gender bias in Asia.
In this last series, we seek out their ideas for finding solutions to breaking the bias.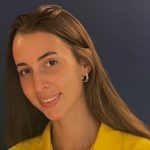 How do you break the bias? Where to start?
Florentine Warnholtz: The first and most important step to break the bias is to educate. Educate your colleagues, employees, partners, and peers. Make unconscious bias and the effects on individuals and the company performance transparent. Educate on how these discriminations can be reduced and work together to make the workplace fairer.
Cecily Ng: Having created the awareness, it is important to follow this by having authentic conversations on the topic. When it comes to starting conversations and taking action, it's also crucial to constantly look at the data. Transparency and accountability are extremely important.
Alice Ting: I believe the biggest opportunity starts here, with "me". We all have a role to play to advocate diversity and inclusion in the workplace. It is a conscious decision and one you must make into a habit. As a leader, it is important to include and embrace diversity so that we can hear all voices. Running a successful business means we should try to understand and listen to every one of these.
Maaike Steinebach: The lack of ability to work flexibly has been a barrier for women who try to progress in the workplace, and a barrier for organisations to retain women in leadership roles. At Visa, we have many programs in place to support our employees at different life stages – because life happens.
How do you build buy-in from everyone in the organisation? Will coming from the top make a difference?
Florentine Warnholtz: A firm tone from the top that bias is not tolerated is essential.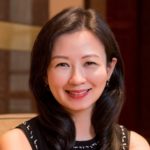 Cecily Ng: I do believe that leadership support can be an effective way of setting the overarching values of the organisation and act as a springboard for conversations on diversity and inclusion among employees.
Alice Ting: Building buy-in must start from the top and be embedded in the corporate core values. Our hiring policy requires 50/50 representation in all job positions. It may be difficult at times with some positions, but it requires hiring managers to make a conscious decision at the selection stage and acts as a constant reminder in case there is unconscious bias in the selection process.
Maaike Steinebach: From Visa's standpoint, we think it's important for corporates to invest in diversity and inclusion. Diversity and inclusion – in addition to good finance and strategy – give us the competitive edge to better serve our clients and collaborate with partners.
Give one recommendation for building a workplace without bias.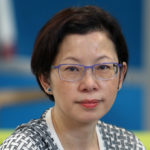 Cecily Ng: At Salesforce, we have the Women's Network which focuses on supporting the progress of women in every step of their journey. We also have other groups such as Abilityforce, for people with visible and invisible disabilities; Earthforce, for employees dedicated to environmental responsibility; and Genforce, which represents various generations in the workplace. Such initiatives help to create a workplace that reflects the diverse communities around us, allowing more people to feel seen, heard, valued, and empowered to succeed.
Alice Ting: At Telstra, we make diversity part of everyday conversations, beyond summits and panel sessions, to set the example and lead the telecoms industry towards equity-based, inclusive, connectivity.
Maaike Steinebach: At Visa, our approach involves three key areas of focus:
People first: Our goal at Visa is to attract, develop and retain a workforce that is reflective of the business and communities we support.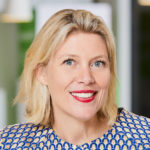 The environment is key: We focus on fostering an inclusive organisational environment that celebrates differences and encourages unique perspectives. We are also committed to bringing these core values to the community, we believe inclusive economies uplift everyone, everywhere.
Leaders can make a difference: We promote cultural agility among all Visa leaders to maximise workforce engagement and ensure a more robust talent pipeline and leadership alignment and engagement. Bringing together individuals that exhibit a wide range of attributes, including a rich variety of perspectives and life experiences helps uniquely shape the future of commerce in a rapidly evolving payments landscape.
Circling back to the topic of breaking the bias, Warnholtz warns that many people will stop at the first step of realising bias exists, which is fatal. She recommended having concrete tools that employees can use to help improve their understanding of bias and how to change it. These tools could be in the form of training guides, reflective journals, small group discussions with professionals or tests such as the Implicit Association Test.
"Often people won't realise they are being biased or acting unfairly. It also essential to encourage people to admit to being biased and not punish them for this but rather work as a collective to break the cycle," she concluded.