Enterprises are planning to significantly enhance data fabrics investment to enable generative AI, and are looking to a hybrid approach incorporating generative AI with traditional AI to maximise impact, according to the Generative AI Benchmark Report by Qlik.
Key insights
Executed in August 2023 by Enterprise Technology Research (ETR), the report found that industry leaders find the importance of integrating AI tools with the right data strategies and technologies.
Respondents noted traditional AI still brings value in areas like predictive analytics. Most of the respondents (79%) have either purchased or invested in generative AI. Around 31% plan to spend more than USD 10 million on generative AI in the coming year.
Only 20% say their data fabric is very/extremely well equipped to meet their needs for generative AI despite putting data fabrics as a core part of their strategy. Around 73% expect to increase spending on technologies that support data fabrics.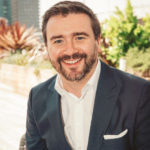 Trusted data foundation
The survey on 200 C-Level executives, VPs, and Directors from Global 2000 firms across multiple industries, "clearly shows leading organisations understand that these tools must be supported by a trusted data foundation. That data foundation fuels the insights and advanced use cases where the power of generative AI and traditional AI together come to life," said James Fisher, chief strategy officer at Qlik.