First coined in 1992, a Manufacturing Execution System (MES) monitors and tracks the manufacturing process on the factory floor. Its aim is to ensure operations are effectively executive to improve production output.
MES software is a significant product for manufacturers to bring their factories into the industry 4.0 space. According to ABI Research, investment in MES software will reach US$5.4 billion in 2031 as manufacturers embrace new and innovative productivity-enhancing solutions.
The research revealed a growing shift to cloud-based MES software alongside tactics and best practices for integrating and automating the use of production data with the help of modern architecture.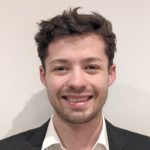 "While some manufacturers remain hesitant to move to cloud-based MES software due to security concerns, the ease of deployment and maintenance, alongside cheaper and transparent costing, will continue to encourage manufacturers to adopt this new structure and usage," explains James Prestwood, industrial and manufacturing analyst at ABI Research.
Competitive landscape
To be clear, MES co-exists with ERP systems. Whereas ERP aims to answer the 'why decisions need to be made', MES focuses on 'how to make those decisions'. MES remains a critical component of a typical plant shop floor providing the requisite automation and control to keep things running smoothly.
The MES market has seen a growing number of new entrants in recent years, with younger companies, such as Apprentice.io and Tulip, bringing new MES offerings to the market.
These new entrants are driving major change in the MES market by introducing innovative functionality, such as cloud-native design and tools for citizen developer communities that ease and accelerate application creation to serve not only enterprise-level manufacturers but also SMEs.
Similarly, established enterprise software firms, such as Oracle and SAP, are also turning their hand on MES products. These cohorts join large market incumbents such as Siemens, Dassault Systèmes, and Rockwell Automation.
"Whereas MES software was once a large and expensive investment, its delivery through the cloud and availability as SaaS makes it more accessible to a broader base of manufacturers, including those with lower CAPEX budgets," Prestwood concludes.