Philippine Airlines (PAL) announced a new partnership with Salesforce for an AI-powered CRM platform across its contact center and customer feedback handling units. 
The new platform aims to improve efficiency as it enhances internal processes and prioritises core functions such as marketing, sales, and customer experience by providing a comprehensive view of customer interactions.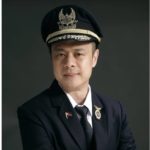 Strategic Imperative
Capt. Stanley K. Ng, PAL president and chief operating officer, said that this partnership is proof of their commitment to making digital transformation a strategic imperative and not just a buzzword.
 "It's about reimagining what Philippine Airlines can be, driven by technology, but always focused on the human experience. We welcome Salesforce as our partner in PAL's pursuit to create a unified, trustworthy, and enriching customer journey."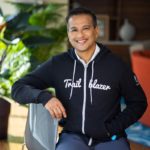 "We look forward to helping PAL realize the value of AI, data, CRM, and trust with data-driven insights to predict, personalise, and respond to evolving customer preferences at every touchpoint," Sujith Abraham, Senior vice president & general manager at Salesforce ASEAN said. 
As part of PAL's journey towards full-fledged digital transformation, there are plans to expand the platform into other functional areas within the company in the future.