James Staten, vice president analyst with Forrester writes: Traditional technologies are no longer addressing the growing needs of modern business; that's why a massive quantity of tech and telecom vendors, and now a significant amount of enterprises and government agencies, are all expanding their investments in edge computing for 2020.
Edge defined
Gartner defines edge computing as part of distributed computing topology where information processing is located close to the edge, where things and people produce or consume the information.
Gartner research VP, Bob Gil, says edge computing as a decentralized approach is a perfect complement to the hyperscale cloud providers' tendency towards centralization, where they take advantage of huge economies of scale.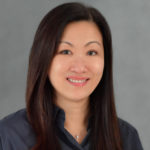 Yee May Leong, managing director, South Asia, Equinix, acknowledged the potential for cloud and edge to be construed as the same.
Her opinion however is that "edge is really being as close to the user as possible. And with that is the cloud interconnections that you need to be equally as close."
In this episode of Podchats for FutureCIO entitled "How edge influences your customer engagement strategy" we dissect how businesses are adopting (or not) edge technology, and its wider application within the context of customer experience.
Leong candidly shared her views on the following questions:
How do you differentiate edge from the cloud if you were selling the concept to a business person?
What are some of the trends that are driving businesses to move to the edge? Why are we doing this?
Can you cite an example of how edge helps achieve the customer experience desired by both customer and the business?
Breaches are a regular occurrence on the Internet. How does one connect to the world and not be exposed to risks associated with the internet?
We live in an instant society today. What do you think is an acceptable latency for users and businesses?
Aside from improved latency and security, what other advantages does having an edge strategy provide for businesses?
What are the challenges that an organization will face as they look to bring edge technology into their WAN strategy?
What should I bear in mind when I'm trying to decide on my edge strategy?
Click here for other PodChats.
We invite you to submit your ideas on topics you'd like us to cover on the next episode of PodChats for FutureCIO. Please email us at [email protected].