John Roese, global chief technology officer of Dell Technologies shared the four pillars of Dell's AI Strategy – AI-In, AI-On, AI-For, and AI-With as he discussed the recent launch of Dell Generative AI Solutions and Dell Validated Designs for Generative AI helping users capitalise on the benefits of AI.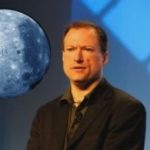 "Our focus is on private GenAI solutions, applying AI directly to enterprise core datasets to improve process capability, productivity, and efficiency. We work with our ecosystem of partners to deliver validated designs, reference architectures, and solutions that are easy for customers to consume," said Roese.
AI opportunity in APJ
Peter Marrs, President, Asia Pacific and Japan (APJ) of Dell Technologies noted that GenAI is a huge growth area in the APJ region as it improves customer experience and enables productivity gains. He said that Dell is in a good position to serve the market with a broad GenAI portfolio.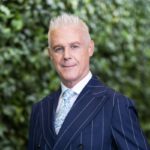 "We are excited to see the growing customer momentum for our GenAI solutions in APJ, with interest across sectors such as finance, advertising, cloud services, telecommunications, web technologies, and manufacturing. And we continue to refine our solutions and expand their use cases in collaboration with our customers, providers, and partners," said Marrs.