Gartner says the technologies with the most current value to service and support organisations are those that support assisted service.
"Today, the most impactful technologies in service are ones that support reps to deliver low-effort, value-enhanced experiences in the live channel," said Lauren Villeneuve, Sr. director of advisory in the Gartner Customer Service & Support practice. "These technologies are critical to continue to shift customers' transactional issues to self-service so reps can focus on more complex issues."
A Gartner survey of over 200 customer service and support leaders conducted from December 2022 through February 2023 revealed that the top technologies currently impacting customer service include case management systems, internal collaboration tools and cloud-based contact centre systems to be of most value in 2023 (see Figure 1).
Figure 1. Top five most valuable technologies in service (% of respondents)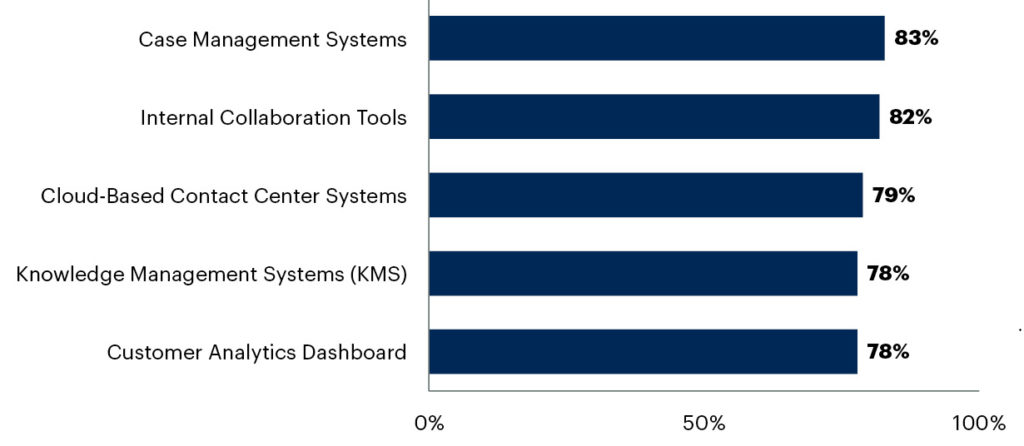 The future of customer service tech
Customer service and support leaders generally saw more future value in technologies that help them understand their customers' multichannel service journeys.
Leaders named several advanced Voice of the Customer (VoC) analytics methods among the anticipated-most-valuable technologies in service across the next two years, such as predictive analytics (85% of respondents indicate high future value), digital experience analytics (84%) and customer journey analytics (83%).
Digital channel capabilities — in particular, using chatbots and delivering service via live chat — are also anticipated to see significant increases in value over the next two years.
"Customer service and support leaders recognise that the future lies not in simply adding more channels, but in delivering a continuous multichannel experience supported by consistent knowledge content and smooth, nonrepetitive channel transitions," said Villeneuve.
Expected to grow the most in value
Survey respondents also recognise the growing need for investment in virtual customer assistants (VCAs) and chatbots. Of all the technologies asked about in the survey, they held the largest increase between current and future value: Roughly three-fourths of leaders indicated that chatbots will be highly or very highly valuable to their organisation in two years.
Concurrently, VoC analytics methods are expected to have the largest increase in anticipated deployment by the end of 2023. As customer service and support leaders look to move beyond surveys for capturing VoC, a majority are expected to deploy or pilot some kind of sentiment analysis (72%), customer journey analytics (68%) and digital experience analytics (65%) by the end of the year.
"This signals that customer service and support leaders see the value of tracking customer experience as they navigate digital and multiple channel offerings," said Villeneuve.
"The technology landscape in service and support is constantly evolving – and we expect it will continue to do so, particularly with the recent advent of generative AI," Villeneue said.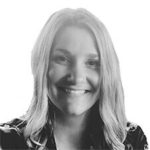 "For now, leaders are continuing to find value in the technologies which have traditionally supported service and are looking towards these technological advancements to further mature the function."

Lauren Villeneuve